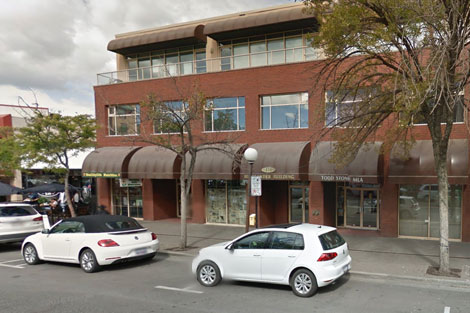 Taking care of your personal health is important, and that includes your oral hygiene. You may simply be hoping to have a whiter smile, or maybe you have extensive cavities causing you pain and reducing your quality of life. You may even have a mouth full of crooked, overcrowded teeth in need of correction. No matter what your dental emergency is, you can count on Riverside Dental Clinic to provide the top notch dental care that you deserve.
Dental Implants for Every Mouth
Our team of dentists bring extensive education, expertise, and experience to all of our services, from minor cleanings to invasive surgery. We are a compassionate group, determined to offer you and your family a comfortable, efficient solution to your oral health needs. Do you have heavily damaged or missing teeth? We offer metal implants to help anchor your teeth back in place, preventing potential damage to your jawbone and creating a tooth that is just as sturdy as your natural teeth. Want to correct crooked teeth without the hassle and unattractive metal braces? Our dentists can provide Invisalign® braces that are moulded to fit your teeth and push them back into place while being virtually undetectable and capable of being removed for brushing or cleaning. Does the very thought of visiting a dentist leave you anxious and tense? We offer oral and IV sedation options meant to keep you relaxed and at ease for the duration of your procedure. Regardless of your specific dental needs, we are prepared to meet them with professionalism, skill, and trustworthiness.
Reserve an Appointment with Us Today
You do not need to wait any longer to obtain a perfect, pain-free smile. We have been providing outstanding dentistry work to Kamloops, BC for over thirty years. Visit us at our offices at 307-444 Victoria Street from 8:00AM to 5:00PM, Monday to Friday, call us at (250) 372-1237, or email us at riversidedentalclinic@shaw.ca. The results will leave you grinning with joy.